You're two minutes away from browsing a faster, more private internet.
Browse the web without surprises
This is an experimental service, only on a "best effort" basis.
I'm not responsible for any down-time
Block ads and tracker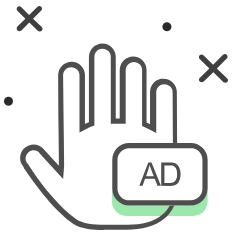 How to block ads on router level?
The answer is DNS ad blocking.
It can be set up literally on any platform — PC, Mac, Android, iOS, etc.
Keep your anonymity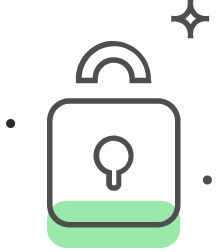 DNS requests are encrypted, which protects you from possible request interception and subsequent eavesdropping and/or alteration.
Respect your privacy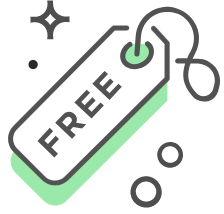 No logging
DNSSEC
DNS over HTTPS
DNS over TLS
Tokyo, Japan
IPv4

108.61.201.119

IPv6

2001:19f0:7001:1ded:5400:01ff:fe90:945b

Dns-over-HTTPS

https://doh.blahdns.com/dns-query

Dns-over-TLS

tls_auth_name: dns.jp.blahdns.com
port: 853
Frankfut, Germany
IPv4

217.61.0.97

IPv6

2a03:a140:10:2461::1

Dns-over-HTTPS

https://doh.de.blahdns.com/dns-query

Dns-over-TLS

tls_auth_name: dns.de.blahdns.com
port: 853
News
DNS over HTTPS (DoH)
DNS over HTTPS is a new protocol designed to encrypt and secure DNS traffic over HTTPS (or HTTP/2).
It prevents DNS hijacking and ISPs from sniffing your traffic. We built an anycast network for our DoH service to give you a good performance.
Qualys SSL Labs SSL: A+ rating - latest report
alternative: https://doh.datt.pw/dns-query
Encrypted DNS - DNS over TLS
DNS over TLS support is available on all our services through port 853.
DNS over TLS encrypts and authenticates all your DNS traffic to protect your privacy and prevent DNS hijacking and sniffing.
Client software support: Stubby, Unbound
How to get SPKI
gnutls-cli --print-cert -p 853 108.61.201.119
OR
echo | openssl s_client -connect '108.61.201.119:853' 2>/dev/null | openssl x509 -pubkey -noout | openssl pkey -pubin -outform der | openssl dgst -sha256 -binary | openssl enc -base64
For troubleshooting go HERE
The Domain Name System (DNS) is the phonebook of the Internet. Humans access information online through domain names, like nytimes.com or espn.com. Web browsers interact through Internet Protocol (IP) addresses. DNS translates domain names to IP addresses so browsers can load Internet resources.
Each device connected to the Internet has a unique IP address which other machines use to find the device. DNS servers eliminate the need for humans to memorize IP addresses such as 192.168.1.1 (in IPv4), or more complex newer alphanumeric IP addresses such as 2400:cb00:2048:1::c629:d7a2 (in IPv6).
How to setup
1. Open System Preferences
2. Search for DNS Servers and select it from the dropdown.
3. Click the + button to add a DNS Server and enter IPv4/6
4. Click Ok, then click Apply.
5. You're all set! Your device now has faster, more private DNS servers ✌️✌️
1. Click on the Start menu, then click on Control Panel.
2. Click on Network and Internet.
3. Click on Change Adapter Settings.
4. Right click on the Wi-Fi network you are connected to, then click Properties .
5. Select Internet Protocol Version 4 (or Version 6 if desired).
6. Click Properties.
7. Click Use The Following DNS Server Addresses.
8. Replace those addresses with the Blahdns addresses
9. You're all set! Your device now has faster, more private DNS servers ✌️✌️
1. Enter your router's gateway IP address in your browser, exp. 192.168.1.1
2. In your router's configuration page, locate the DNS server settings. (DHCP/WAN)
3. Replace those addresses with the Blahdns addresses
4. Save your settings, then restart your router.
5. You're all set! Your device now has faster, more private DNS servers ✌️✌️